* Please note the following salads can be altered for buffet presentation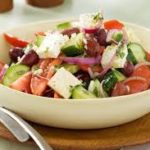 Greek Salad
Chopped romaine lettuce, cucumbers, grape tomatoes, black olives, red onion and Feta Cheese made with OUR famous Mediterranean Dressing
Strawberry Spinach Salad
Baby spinach, sliced strawberries, blueberries, candied walnuts, julienne of red onion tossed in a raspberry vinaigrette
Classic Caesar Salad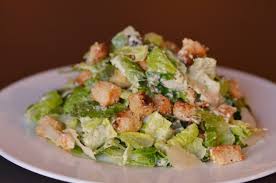 Romaine lettuce, croutons made with OUR famous dressing sprinkled with Parmesan.

Grilled Tuna Niçoise Salad

Baby field greens, hard boiled egg, red bliss potato, haricot verts, cherry tomato, Pepperoncini, Calamata olives topped with teriyaki grilled Ahi tuna with our famous balsamic  vinaigrette.
R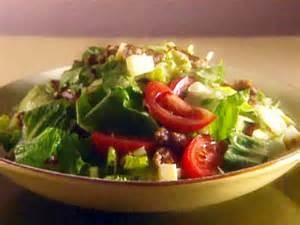 etro Salad
Medley of red leaf, butter leaf, romaine, radicchio, endive, cucumber, cherry tomatoes and carrot julienne; topped with balsamic vinaigrette.
Pasta House Salad
Iceberg & romaine lettuce, pimento, artichokes, red onion, carrots tossed in red wine vinaigrette.
Thrill of the Grill Salad*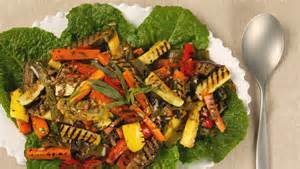 Baby field greens, red cabbage, carrot julienne, hearts of palm and avocado topped with grilled medley of portabella, eggplant, red pepper, zucchini and yellow squash with a drizzle of balsamic vinaigrette.
Mandarin Orange Salad

Romaine lettuce, radicchio, mandarin oranges, candied walnuts, red onion, craisins tossed in a raspberry vinaigrette.

Santa Fe Salad
Field greens, black bean & corn chipotle salsa, Spanish rice, avocado & sour cream, with either: Soy chicken or Soy beef fajita.
Bulk Salads
Israeli Salad
Diced  European cucumbers, Roma tomatoes, Red pepper, Green Pepper, Vidalia onion, Fresh parsley tossed in fresh lemon juice & herbs.

Roasted Portabella & Grilled Red Pepper Salad
Roasted portabella mushrooms, grilled red & yellow peppers, red onion drizzled with balsamic syrup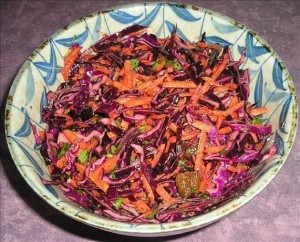 Moroccan Red Cabbage Salad

Mandarin Oranges,Julienne of carrots and Shredded red cabbage and mandarin oranges tossed in a  Moroccan style vinaigrette.

Oriental Broccoli Salad (may be made nut free)

Broccoli Slaw, mung beans, ginger, garlic and cashews with toasted sesame oil and oriental vinaigrette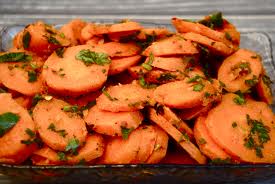 Moroccan Carrot Salad
Steamed carrots, fresh parsley, garlic, cumin, paprika, olive oil, salt, white pepper, fresh squeezed lemon juice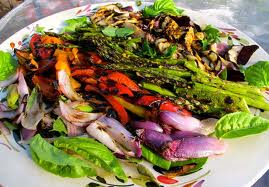 Marinated Grilled Vegetable Salad
Red and green pepper, zucchini, yellow squash & red onion marinated and drizzled with balsamic.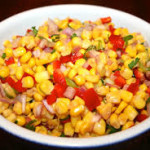 Mexican Corn Salad
Corn, fine dice of red and green pepper, red onion, hint of jalapeno, tossed in a lime-cilantro vinaigrette.
Mediterranean Eggplant Salad
Fried eggplant fingers, caramelized onion, sliced olives, tomato based Mediterranean marinade.
Lemon Herb Orzo Salad
Orzo tossed with fresh mint, dill, cilantro, toasted pine nuts, lemon zest, lemon juice and olive oil.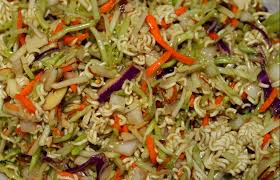 Ramen Noodle Salad
Shredded Cabbage, carrots, mung beans, scallion, toasted sunflower seeds, ramen noodles with an oriental vinaigrette.
Quinoa Tabouli Salad
Quinoa, diced cucumbers, tomatoes, red onion, fresh mint, lemon juice and olive oil