Jalousie Aux Pommes
Classic French dessert with fresh apples encased in puff pastry glazed with apricot.
Tart Aux Pommes
Sweet pastry crust and authentic french pastry cream highlight this classic apple tart.
Countess Toulouse – Lautrec's chocolate cake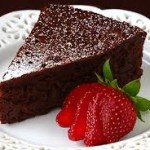 Death by chocolate on a plate; a rich cheesecake like cake.

Makers Mark Bread Pudding
This Creole classic using Makers Mark and cinnamon raisin Challah for extra richness.
Markers Mark Chocolate Pecan Pie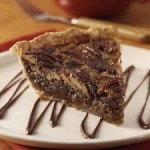 Chocolate rules! This decadent classic features dark chocolate in the pie and a hint of Kentucky Bourbon.
Carrot Gâteaux
Rich carrot cake layered with cream cheese frosting and smothered on the sides with chopped walnuts.
Mousse Au Maison
Choose from Caramel Pumpkin, Irish Cream Chocolate, Tres Leche or Dulce de Leches mousse.

All Cheesecakes are Cholov Yisrael
Classic Cheesecake
Just like Junior's or the classic Philadelphia Cheesecake topped with cherry topping.
Hazelnut Cheesecake
You'll go Nutella over this twist, and to think what that "Little Monk" had in mind when he created this masterpiece
Carrot Cake Cheesecake
Everyone loves the cream cheese frosting on carrot cake so obviously its a natural to just elevate that to heavenly.
Chocolate Ganache Chocolate Cheesecake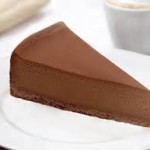 Did someone ask for CHOCOLATE, if chocolate cures most ills; this should cure everything.
Chocolate White Chocolate Chip Cheesecake
Some things are black and white and the rest are just CHOCOLATE… Mostly Black and topped with some white!
Fuzzy Navel Cheesecake
Orange and peach combine to tingle the tummy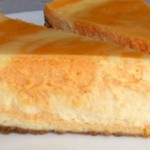 Orange Dreamsicle Cheesecake
When it's hot on Shavuot you'll long for the Dreamsicle you had in your youth, now have it for dessert.
Black Forest Cheesecake
Schwarzwälder kirschtorte…. yep that's it, Chocolate, cherries and CHEESECAKE. Just like in the forest.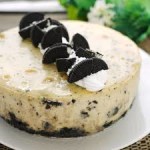 Oreo Chocolate Cheesecake
Oreo ice cream.. yeah we like that; Oreo Cheesecake…to die for!
Margaritaville Key Lime Cheesecake
When you have this classic, you know "It's 5:00 Somewhere"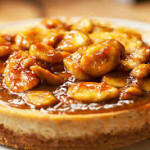 Bananas Foster Banana Cheesecake
Inspired by Commander's Palace in New Orleans; but you get the idea its the top banana. Banana cheesecake topped with Bananas Foster.